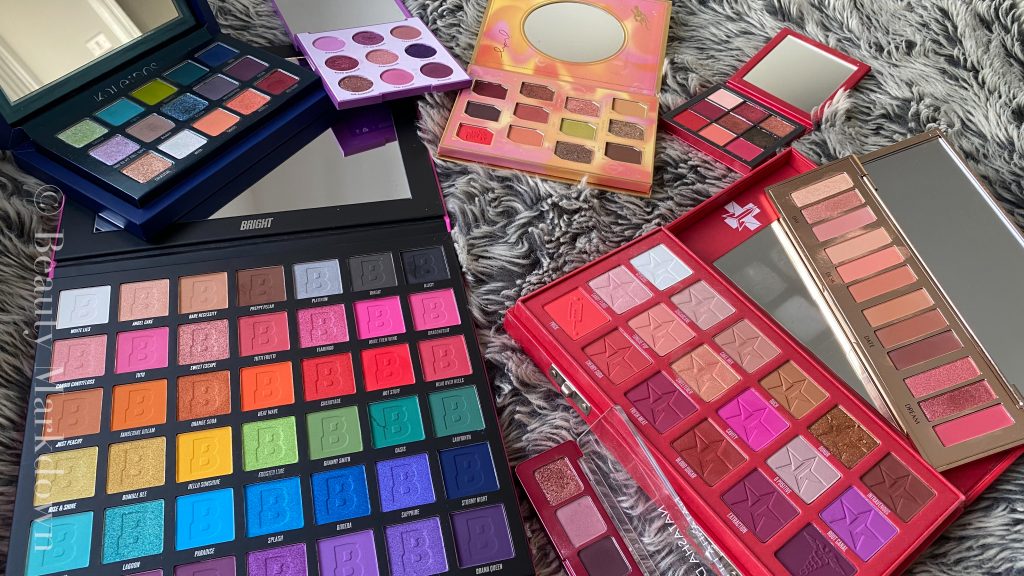 For fun during the pandemic, I created a spreadsheet to track my makeup collection and usage. I weighed every piece of makeup I own, and indexed it into categories with data I can analyse, because I am a whore for spreadsheets. There will be posts about face, eye, and lip products, but today will be palettes!
Note: a lot of these palettes are no longer for sale, but for ones that are, I will include a link to purchase, and this link will be affiliated, which means if you choose to order we will make a small commission. So please bear that in mind!
Palettes at the start of the project
Here's a full list of everything I started 2020 with.
How my collection changed
5 came in and 3 went out of my collection over the one year and one month since the project started. I'm not sure about the order these events happened in so I'm just going with alphabetically.
Gifted
Depotted
Purchased
Gifted
Purchased
Given Away
Gifted
Thats 10 palettes in and one out, over only six months, which is not sustainable. Here's what happened in that time.
So that is all the changes to my makeup collection in the two check ins I have done in my spreadsheet. Since the last update I've had two palettes come into my collection through Glossybox, and bought a cheeky Natasha Denona palette.
This gives me 35 palettes in total, of which 31 are eyeshadow and 4 are face palettes.
Lord have mercy.